Joe Calzaghe certain he would have demolished Carl Froch in his prime | Boxing News | Sky Sports
Joe Calzaghe certain he would have demolished Carl Froch in his prime | Boxing News | Sky Sports.
Joe Calzaghe regrets never having fought Carl Froch even though he is sure he would have demolished his domestic super-middleweight rival.
Froch and Calzaghe recently exchanged words on Twitter, not for the first time, after the Nottingham fighter accused the Welshman of ducking a fight before his retirement from the ring in 2009.
Calzaghe claimed James DeGale, recently crowned as IBF super-middleweight champion, would beat Froch and feels 'the Cobra' should retire if he fails to line up a top-class opponent soon.
The former undefeated world champion told Sky Sports: "If he is going to fight, I think he should fight quality opposition, as in (Gennady) Golovkin or DeGale.
"There's a few options out there but that's up to him at the end of the day. He's been inactive for over a year so I think it is going to be difficult when you've been out of the ring for a long time.
"Like myself, I was injured quite a few times. One time I didn't box for a year and it told. I was ring-rusty. He's 38-odd now, he's not getting any younger.
"We had a little bit of banter on Twitter which was funny. He's not blocked.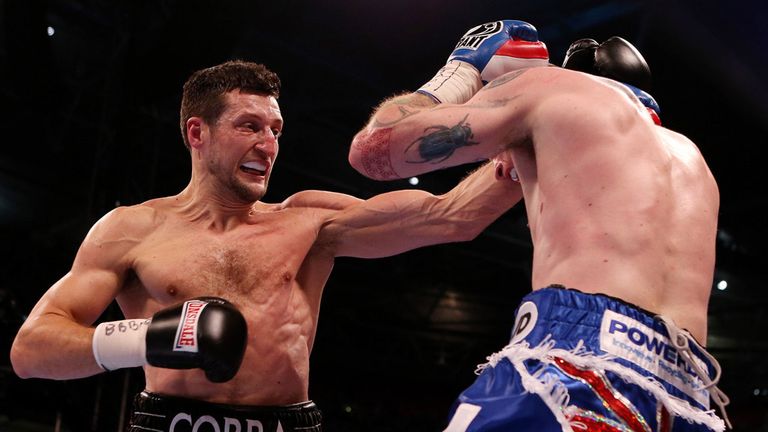 "I haven't got a relationship with him. It's irrelevant. I retired six years ago. It would have been a great fight, a big money fight, and I would have demolished him.
"If there was one fight I wish I had fought, it would have been Carl Froch. At the time I had bigger and better things, fighting Mikkel Kessler for the undisputed championship of the world, and then I stepped up to light-heavyweight to win a Ring Magazine in America against the then pound-for-pound best (Bernard Hopkins).
"I didn't expect him to have the career that he had. He's done well, he's won world titles, lost, come back and won again, lost and come back and won again.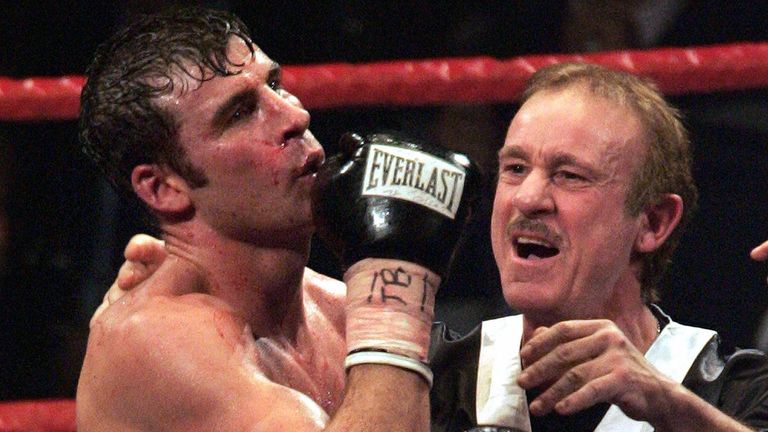 "I've been retired six years and I'm not coming back now. If I was coming back, I'd fight the best – Andre Ward is the best right now. He's No 1 in the world and Froch has never been that. Andre Ward and Kovalev, they would be the fights."
Calzaghe believes his speed would have been too much for Froch if they had ever met.
"Speed kills. I make good fighters look ordinary, that's what I did. Styles make fights, speed kills, simple as that."